BTS's free concert is receiving the attention of a large number of online communities.
On the evening of October 15, BTS 's free concert Yet To Come In Busan was officially held at Ilgwang, Gijang-gun, Busan. This concert is also broadcasted live stream for free on many platforms for everyone to enjoy. This is a very meaningful concert held to support Busan city to win a place to host World EXPO 2030, attracting hundreds of thousands of fans to attend.
Source: mb.com
According to Korean media, the heat of the concert was so strong that it attracted so many participants. All big and small hotels in Busan were fully booked for two days, 14-15. In particular, BTS fans also "covered" Busan with 600 lights at the entrance of the stadium as well as other locations in the city, creating an extremely majestic and shimmering scene. In addition, the special drone performance to celebrate BTS's concert at Gwangalli beach was equally impressive.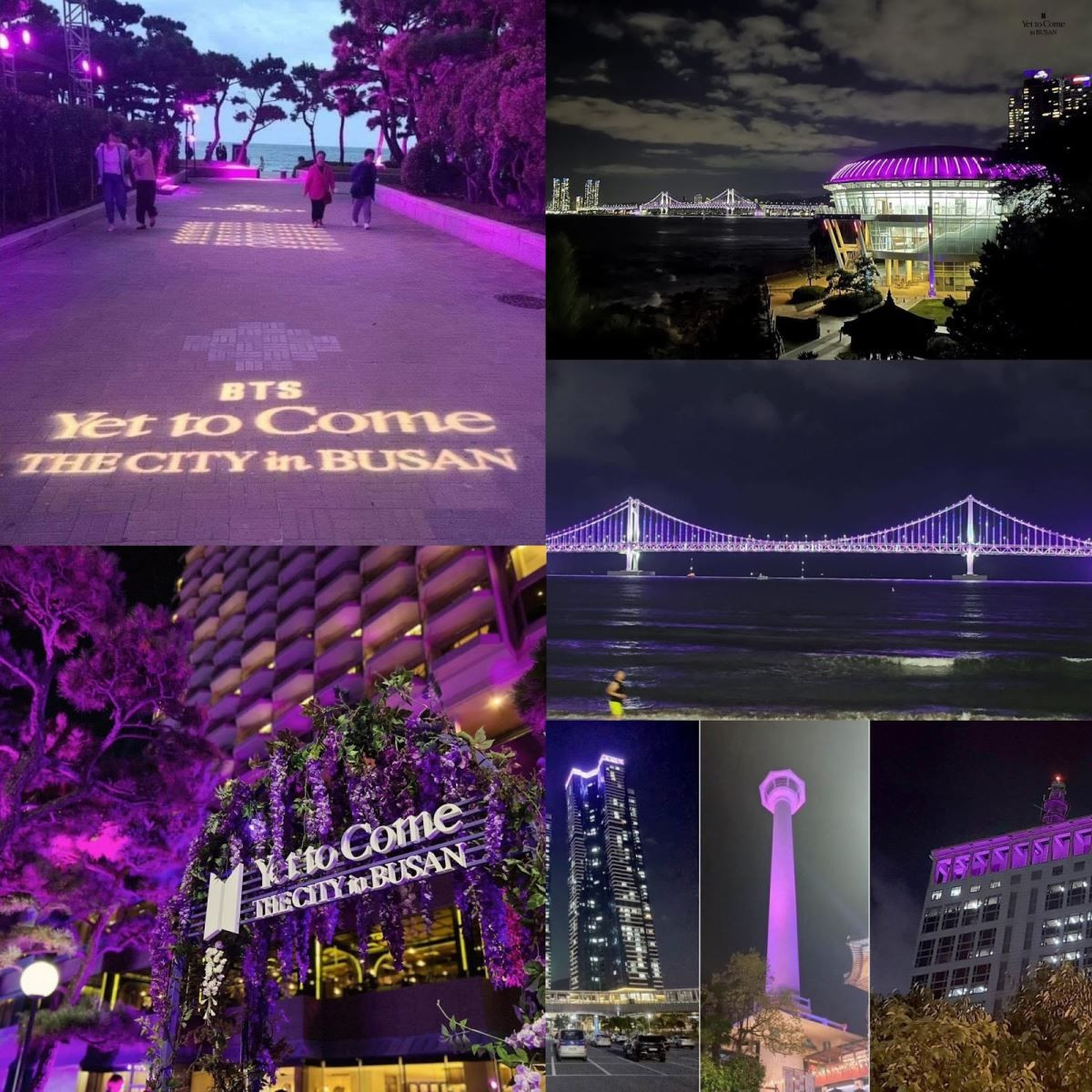 Source: mb.com
Not only attracting a large number of fans to attend the online platform, but BTS' concert also made the online community admire it with its huge online views. Specifically, on the Weverse platform alone, the group's concert has attracted 49 million views worldwide.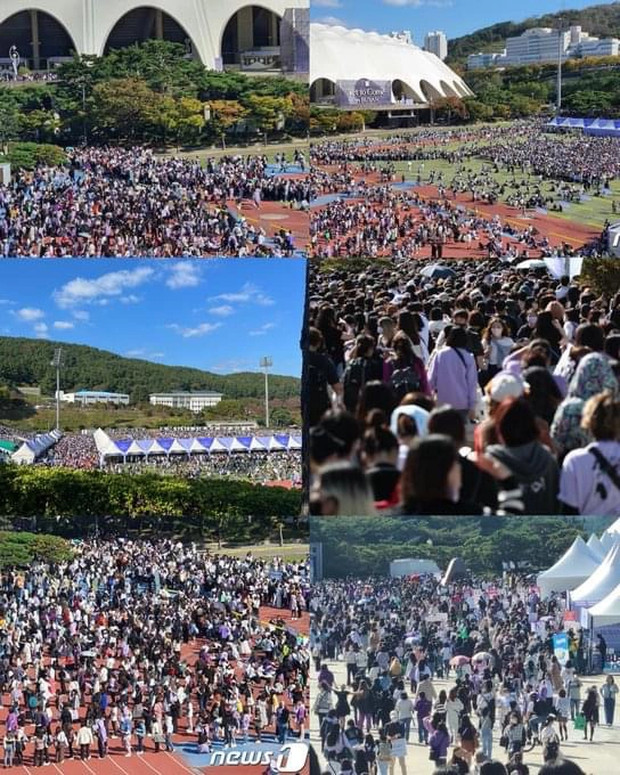 Source: news 1
Not disappointing fans, BTS delivered explosive performances with the famous hit series Mic Drop, Run, Dynamite, Boy In Luv, Butter, Dope, Fire … In particular, V's image revealed his sexy shoulders, together with his gorgeous visual is causing a fever throughout the online community.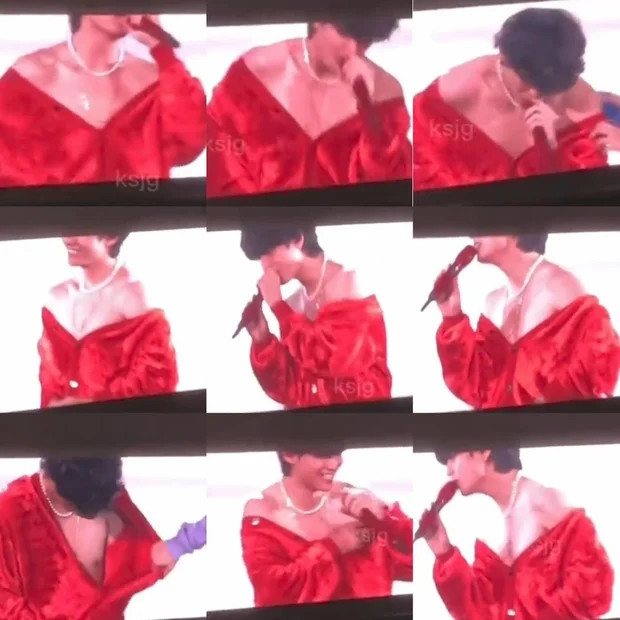 Source: news 1
In addition, the moment when the boygroup of HYBE and the fans sang happy birthday to Jimin also attracted the attention of the people. Especially when "older brother" Jin also confirmed that he will be the next member of BTS after J-Hope released a solo album, making the group's fan community excited.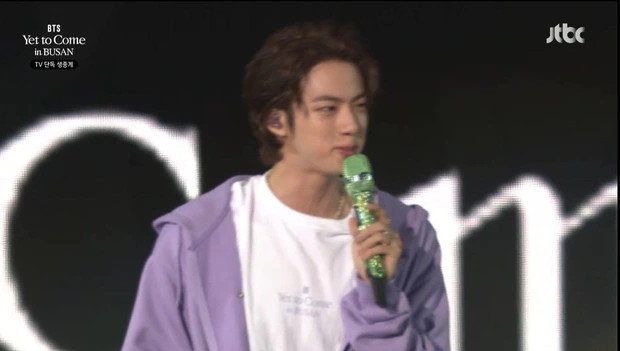 To close the concert, BTS performed Yet To Come – the group's 9th anniversary song as a goodbye and a gift for fans. When the melody of Yet To Come played, the image of dolphins began to fly in the sky, making viewers feel moved and broken.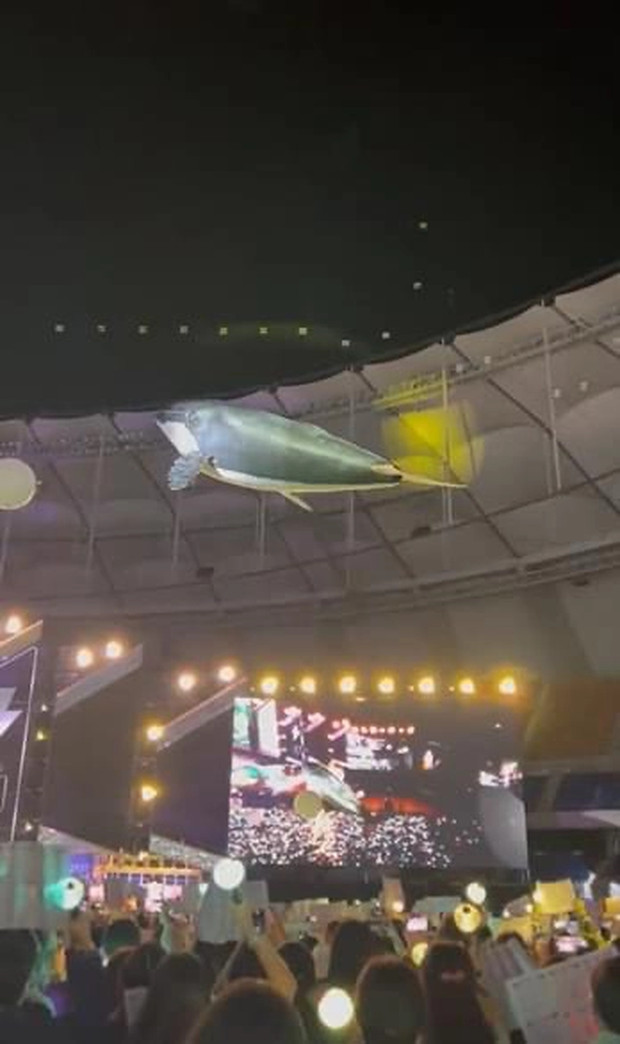 Although before the show took place, BTS's concert had many controversies about the venue, organization as the spread of Covid-19. However, Yet To Come In Busan still took place smoothly and mark many impressive moments in the hearts of fans.
Read more: Updating: BTS Military Enlistment Service Schedule 2022
Aubtu.biz is a website that provides you with entertainment updates and creative ideas to brighten your day. Don't hesitate to visit our site to know more about updated celebrity and entertainment news.