Environmental issues are frequently mentioned in several animated movies about global warming. Through their plots, these movies raise awareness of the related consequences such as ecological collapse, climate change, and running out of natural resources. In this post, let's find out the most interesting and highly recommended movies on such topics. 
#1. Wall-E (2008) 
Source: Disney
Wall-E premiered theatrically and earned several positive reviews from audiences and critics, stating it as one of the best Disney-Pixar movies ever. In the 29th century, the Earth becomes no longer suitable for living creatures due to air and water pollution. Our planet is flooded with trash and atmosphere and ocean toxification. At that time, there is only a working old-modeled robot, Wall-E, left on the globe which befriends a cockroach. The movie is a great example of what may and is already happening to our home. There will be one day when the human being has to actually leave this planet and wander into space. It is one of the most realistic animated movies about global warming effects. 
#2. Ice Age (2002-2016)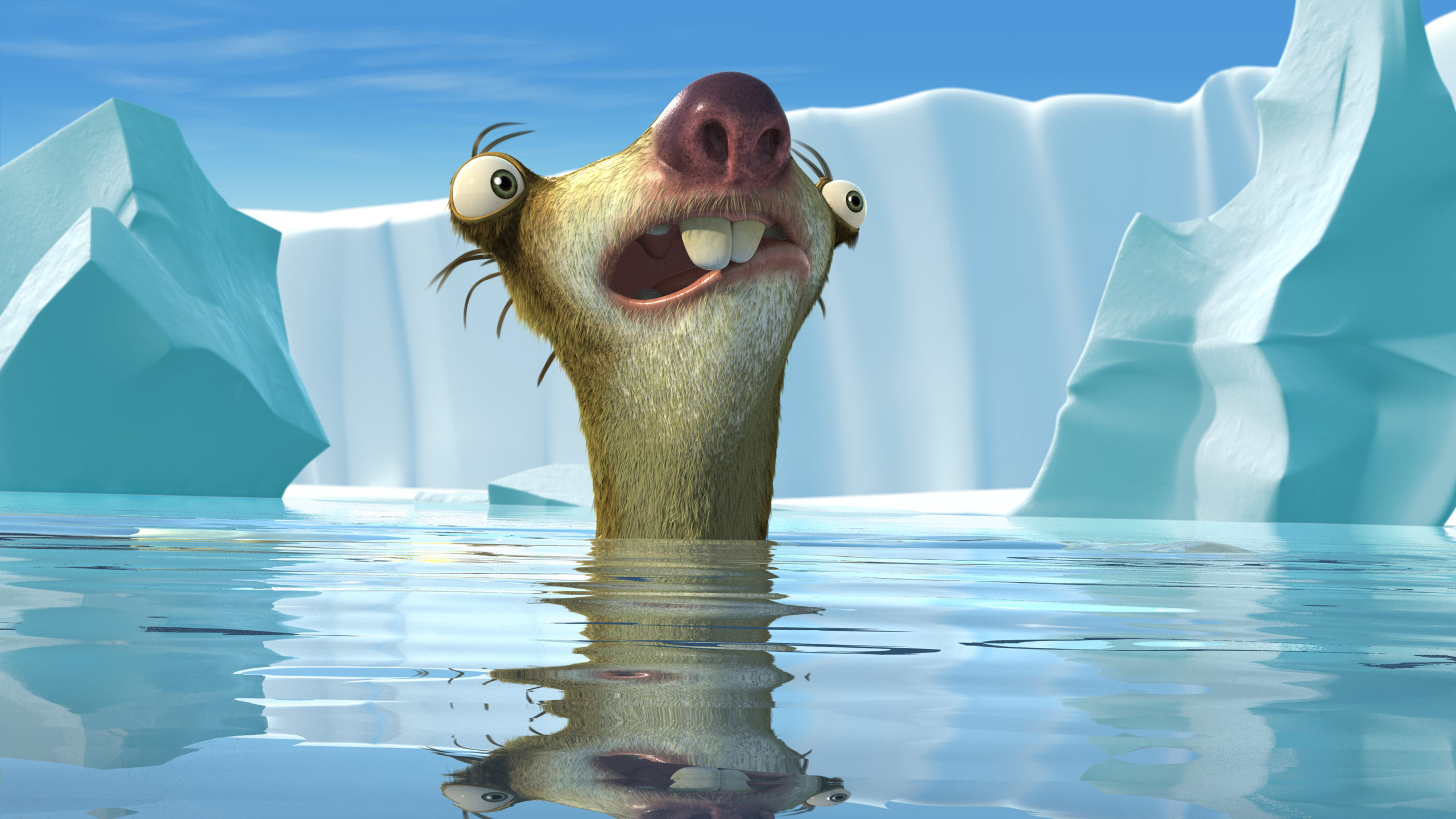 Source: 20th Century Fox
Ice Age is a movie franchise, consisting of 5 featured films. Set in the ice age, the movies center around prehistorical animals and how they have to deal with the fast-changing world. These changes are caused by humans as they hunt and damage nature. Despite the set does not sound really related to the modern days, the movies demonstrate what is actually going on around the world as the human race keeps threatening the wild. Animated movies about global warming and climate change in the franchise made many people especially children to be aware of the environment. 
#3. Bambi (1942) 
Source: Disney
Bambi is a classic animation about vulnerable species living in the wild. The main character, Bambi, is a young deer living with his mom in the forest. One day, a hunter arrives and threatens their lives. Although the movie was on air exactly 80 years ago, its message is still touching and heartbreaking, considering what wild animals have to face.
#4. My Neighbor Totoro (1988) 
Source: Studio Ghibli
It is one of the most iconic animations from Japanese Studio Ghibli. It follows the story of a nice, happy family that later settles nearby a forest. In this forest, the daughters of the family find something fascinating and beautiful which are the spirits protecting the forest. Totoro is definitely one of those spirits. Through the gorgeous art and a simple plot, the movie's meaning is to appreciate and protect nature as it is always an essential part of our lives and this world. 
#5. Happy Feet (2006) 
Source: WB Pictures
In spite of its title, Happy Feet does have several not-so-happy scenes. One of those is the scenery of Mumble, an emperor penguin, being choked by plastic rings. Plastic rings are actually the causes of many deaths of aquatic animals such as penguins, sea turtles, dolphins and so many more. However, it is one of the only hardships to Mumble created by human activities. They're more than one issue that you might find in one of the most popular animated movies about environmental issues.
Don't forget to check our site http://aubtu.biz on as a daily source for your animal stories, memes, and entertainment news. Especially if you are a movie geek, bookmark our category about entertainment and celebrities.