There are more than just superheroes, villains and girlfriends in movies of the Marvel Cinematic Universe. Animals in the MCU sometimes play vital roles to keep the movie less intense and more laughable. Some play the most essential roles in the storyline such as the mouse in Avengers: Endgame. Many of them have appeared and captured our hearts with their cuteness.
In this post, let's look through these amazing supporting buddies. MCU animals are diverse in all species and sizes.
#1. Rocket Raccoon from Guardians of the Galaxy 
Source: Marvel
Rocket is the most badass raccoon ever! He is a representative member of the Guardians, being chaotic, noisy, freaky and vocal. At first, Rocket is kind of seen as an annoying, talkative, violent character. However, the more we see, the more we like him, and so does Star-Lord. They hated each other and might easily get into a fight but eventually they get to know each other. Raccoon is also one of the funniest roles who brings so much laughter.
#2. Giant Goats from Thor: Love And Thunder 
Source: Marvel
Toothgnasher and Toothgrinder just made their debut in the latest Thor movie, yet they are already memorized for their annoying lousy scream. The duo are actually gifts to the God of Thunder after he saved a planet. Whenever they show up on screen, they scream their hearts out and make everybody crack up. Their sound is inspired by a Taylor Swift meme, originating from her hit song I Knew You Were Trouble.
#3. Goose from Captain Marvel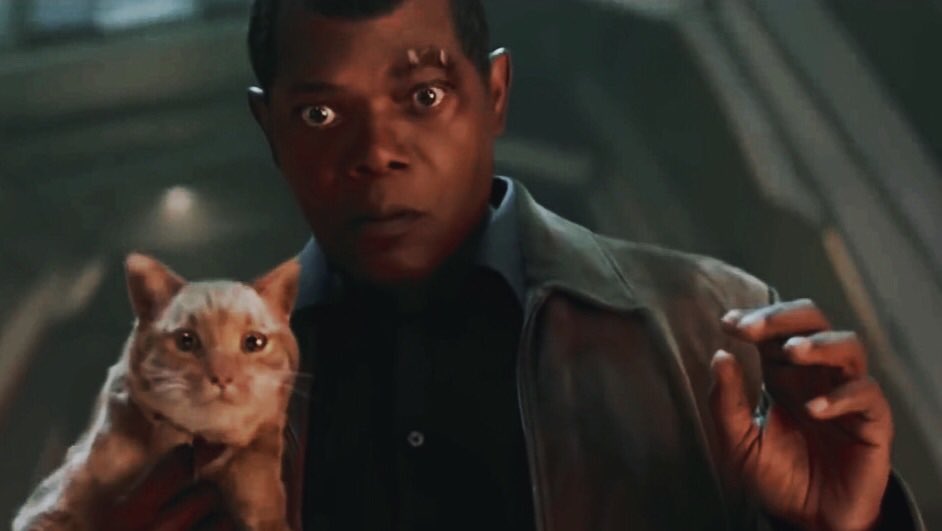 Source: Marvel
Goose looks exactly like a normal house cat. However, she is actually an alien creature, a Flerken. She was a pet of Mar-Vell before going to space with Carol Denvers and Nick Fury adopted her. The fact that both the Krees and Skrulls are aware of its threat as the Krees rate her threat as High, far more than Nick Fury. She is able to activate tentacles from her mouth and might swallow the Tesseract. One scratch costs Fury one eye. Goose is probably the most powerful animals in Marvel movies so far.
#4. Morris from Shang-Chi And The Legend Of The Ten Rings 
Source: Marvel
Morris is an adorable, faceless, friendly and much dog-like hundun creature, which is mainly based on mythical creatures of ancient China/Asia. He was captured by Xu Wenwu and kept with the fake Mandarin, former actor Trevor Slattery. Morris has a great role as he guides Shang-Chi and Katie across the forest to arrive in Ta Lo. It is among fictional animals in the MCU.
#5. Cosmo from Guardians Of The Galaxy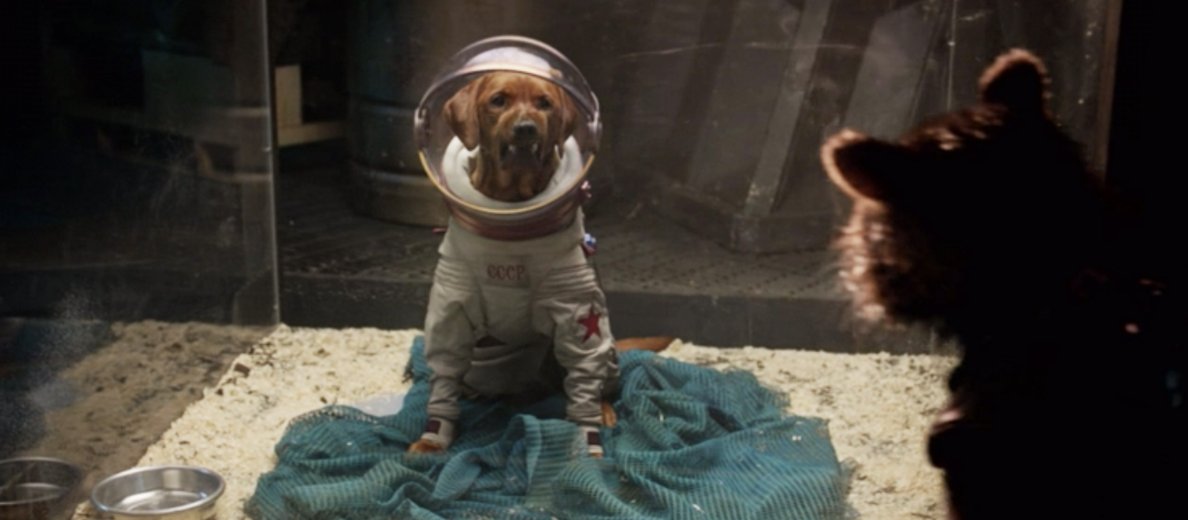 Source: Marvel
Cosmo is a part of The Collector's collection as a strange item he found in the universe. He is a reference to Laika as he wears a spacesuit. Meanwhile, Laika is the first Earth animal to be in space. It's a tribute to one of the most memorable animals on our planet.
#6. Lucky The Pizza Dog from Hawkeye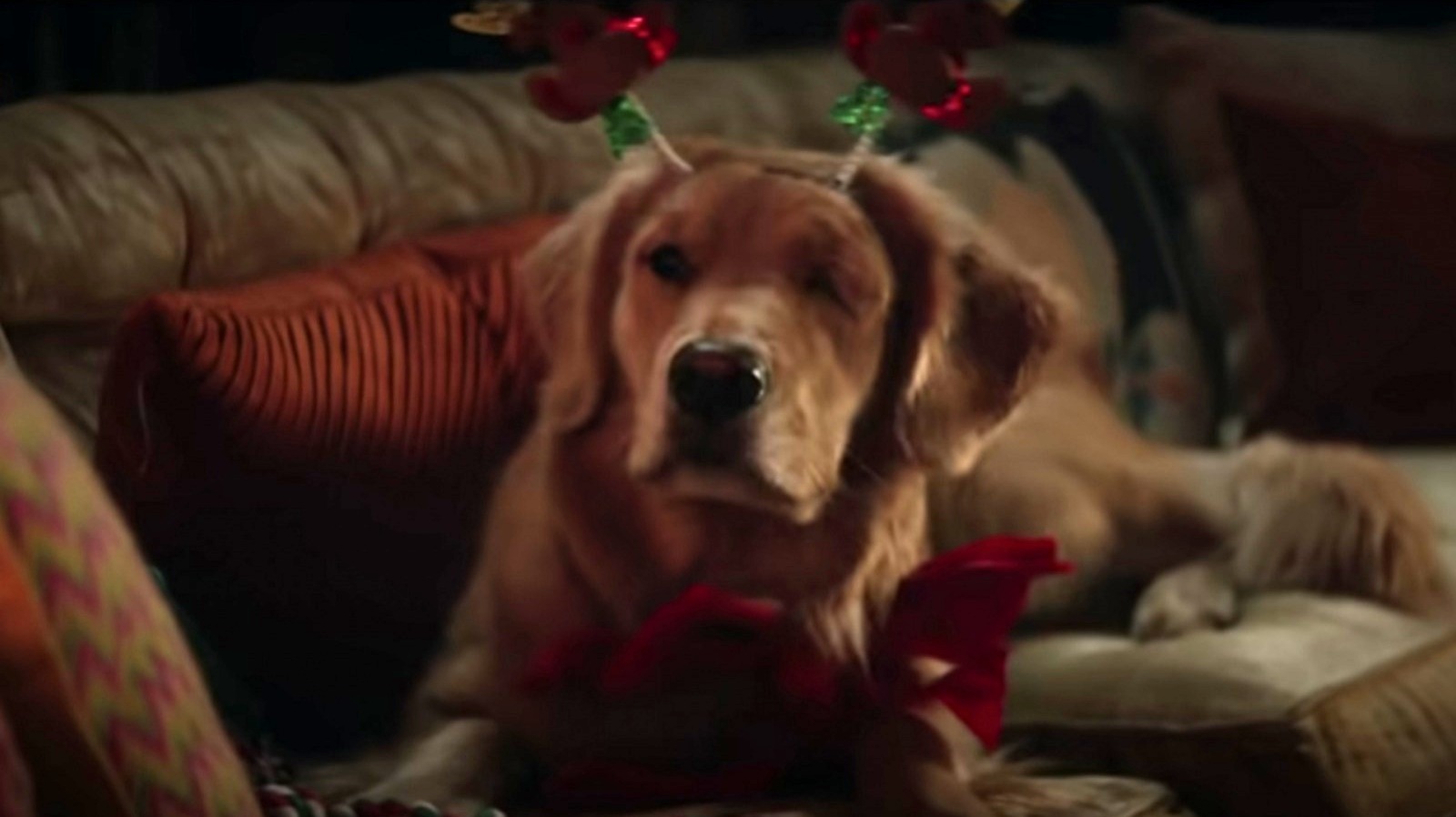 Source: Marvel
Lucky is a golden retriever which Kate Bishop rescued and keeps in her apartment. Pizza is what she feeds him everyday. He's a funny, friendly and smart dog as he might express how he feels by being vocal. Furthermore, the dog is a great connection between Clint and Kate as they take care of him. Moreover, Lucky The Pizza Dog is also among the least abnormal pets in Marvel movies.
Don't forget to check our site http://aubtu.biz on as a daily source for your animal stories, memes and entertainment news. Especially if you are a movie geek, book mark your category about entertainment and celebrities.