Inside Out 2 will add new emotions to Riley's mind. So what emotion will appear in this movie? 
Inside Out 2's announcement revealed that the sequel will continue to explore Riley's emotions as she navigates puberty and adolescence. Teenage years are especially emotionally difficult, presenting plenty of potential plot themes in a film that will undoubtedly explore emotional development. People generally improve their ability to differentiate emotions during adolescence, making the addition of new emotions for Inside Out 2.
1. Interest
Source: My life 
Interest is an new emotion in Inside Out 2 that can be more effectively represented by another personified emotion. It could be blended into Joy, Riley's primary emotion in Inside Out, in this situation. Interest, on the other hand, could be represented as a less bright and more academic, Spock-like persona. This perplexing character could join the rest of the emotions in Inside Out 2.
2. Surprise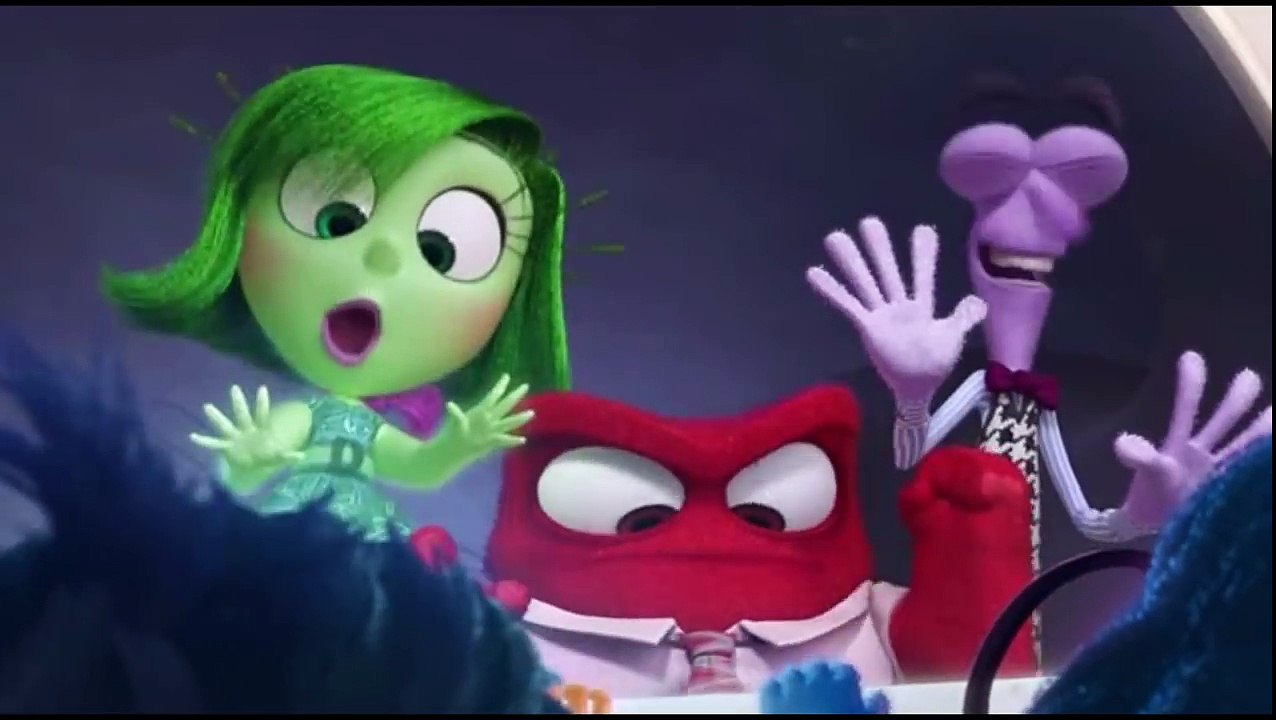 Source: Dailymotion
Surprise is an uncommon addition to Riley's thoughts because the Pixar team could have included Surprise in Inside Out while remaining true to Ekman's six universal emotions. Instead of having a unique feeling, Pixar chose to convey surprise through the reactions of the other emotions, particularly Fear. Fear is frequently surprised and caught off guard in unexpected ways. Some emotion characters were removed or never included throughout the Inside Out development process. Surprise is unlikely to be added to the cast for the sequel as a result of these creative decisions.
3. Self-hatred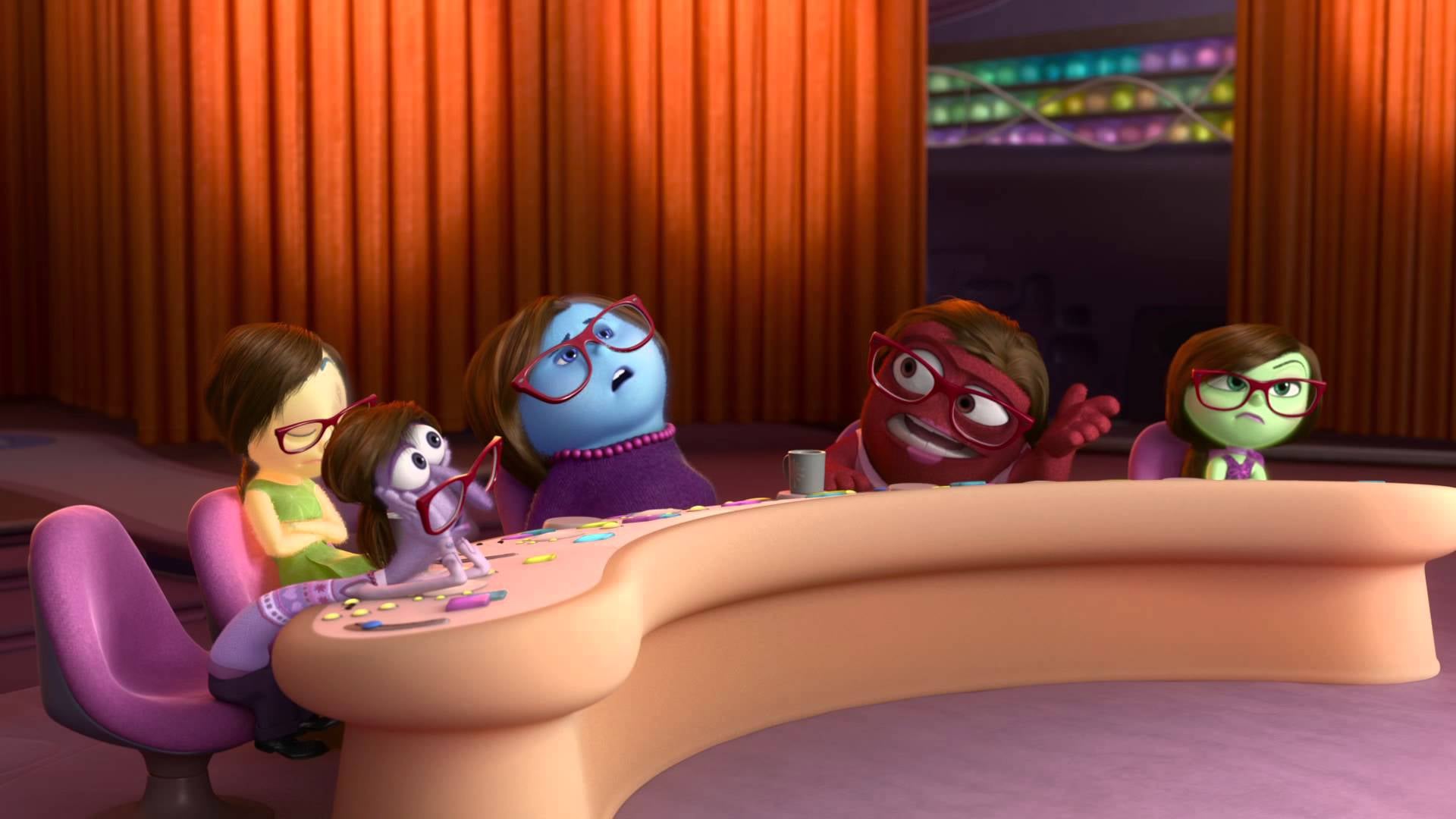 Source: POPSUGAR
Self-hatred, as depressing as it may sound, is one of the most likely emotions to emerge as a participant in Riley's psyche for Inside Out 2. Teens are frequently incredibly hard on themselves as they gain independence and take on additional responsibilities. Physical changes that occur throughout puberty can also cause self-hostility, which Riley would be familiar with. Turning Red's positive reaction, which addressed the issues of menstruation and feeling out of control of a teenage body, may stimulate a more direct exploration of such developmental realities.
4. Shame
Source: IMDb
While not the same as self-hatred, shame is strongly related to it. This was another feeling contemplated early on, according to concept art from Inside Out's Blu-ray special features. In a storytelling setting, it may be difficult to distinguish Shame and Self-hatred as two distinct characters for the next Pixar film. Shame makes logical to add for similar reasons as Self-hatred, however, combining both feelings into one character for Inside Out 2 makes the most sense.
5. Contempt
Source: NPR
While Dr. Ekman initially identified six universal emotions, he eventually added contempt as a seventh. It is frequently felt in combination with anger, particularly annoyance. A feeling of superiority over the object of disdain distinguishes it from rage and disgust. While it might stand alone, it may make more sense as part of how Anger manifests throughout and after puberty in Inside Out 2.
6. Shyness
Source: The Dissolve
Shyness is another new emotion in Inside Out 2 that could appear. Shyness is both a personality trait and an emotion. Riley appears outgoing in various situations in Inside Out, but puberty, paired with being in a new region, may increase her shyness. Joy states in Inside Out that she and Sadness were the first emotions to manifest when Riley was born, with the others appearing afterward. Moving home in Inside Out, together with the changes connected with growing up, could explain why Shyness may only emerge as a presence in Riley's consciousness after the events of Inside Out. 
7. Guilt
Source: NPR
Guilt is the final emotion that could debut as a character in Inside Out 2. According to developmental psychologists, feelings of guilt begin as early as the toddler stage, when toddlers first begin to hide their actions. Guilt is also linked to ethical development and a better comprehension of society's larger laws. Riley will begin to comprehend social standards and absorb ideals of appropriateness as a teenager, making guilt a more common and strongly felt emotion, which could explain Guilt's presence on the control panel. Guilt could play a huge role, especially if Pixar and Disney decide to explore LGBTQ+ identities directly in Inside Out 2.
Of course, the number of emotions found cannot possibly fit in Inside Out 2. Some new emotions, like shame and self-hostility, may be combined. The additional additions are certain to cause drama and distress in Joy, much like Sadness did in Inside Out, even if a few are mixed.
Aubtu.biz is a website that provides you with entertainment updates and creative ideas to brighten your day with smiles and refreshing news. To know more about updated movie news, visit our site daily.