Loki Cast: Who Has Confirmed to Return for Season 2?
Loki (2021) is the first solo TV series of God of Mischief. It took place after the events of Avengers: Endgame (2019). Loki 2 is the upcoming series on Disney+ about his journey. Let's find out who will return for the sequel among the Loki cast. 
#1. What Happened in the First Season of the Loki series?
Source: Variety
In Avenger: Endgame, Loki (Tom Hiddleston) from the Battle of New York got the Tesseract by accident. By which, he escaped and later got captured by the Time Variance Authority (TVA) for invading Sacred Timeline. What Loki did created a Nexus event, in which a new timeline is formed after an individual invades the Sacred Timeline. 
At TVA, Loki met a female variant of himself, Sylvie (Sophia Di Martino). She was arrested by the TVA when she was born for the same reason. As a result, Sylvie was suffering most of her life. Her life goal was to take revenge on the TVA and the Time-Keepers. Every member of the TVA believed the Time-Keepers to be creators and judges of the Sacred Timeline. Sylvie and Loki formed an alliance and found out the truth behind TVA.
Unexpectedly, Time-Keepers were soulless robots. He Who Remains (Jonathan Majors) - the actual starter of all these fooled his own staff. The moment two versions of Loki got to his place, he explained his will for everything. Winning the Multiversal War and knowing there are many more dangerous variants of himself, he had to create TVA to preserve the Multiverse and the timeline. 
Despite his explanation and Loki's urge to stop, Sylvie eventually killed him for everything he caused to her. The Sacred Timeline initiated breaking infinitely since that moment. This would be the starting point of many upcoming events of the Marvel Cinematic Universe. 
#2. Who in the Loki Cast Will Return in Loki Season 2?
Source: News Rebeat
After San Diego Comic-Con 2022, Kevin Feige announced Phase Five of the MCU. Loki season 2 is included and expected to premiere on Disney+ by Summer, 2023. Reportedly, Tom Hiddleson and Sophia Di Martino shall return for this season. The rest of the Loki cast will probably appear in the sequel including Wunmi Mosaku as Hunter B-15, Owen Wilson as Mobius M. Mobius, Gugu Mbatha-Raw as Ravonna Renslayer and Eugene Cordero as Casey.
He Who Remains's death will be followed by the revival of his versions. One of them is Kang the Conqueror, who will be the deadly villains of Phase Five. Therefore Jonathan Majors will certainly come back as a new version. Marvel Studios has also cast Rafael Casal for a new role.
#3. What to Expect in This Upcoming Season?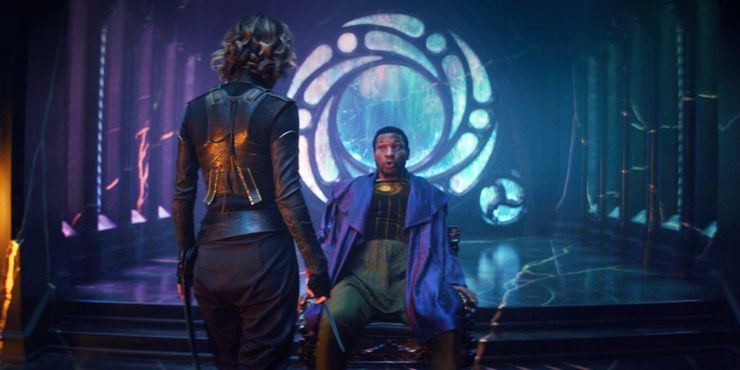 Source: GenK
Since Phase Four is coming to a closure with She-Hulk: Attorney at Law this year, it might be a little early to foresee what will happen. On Earth-616, the MCU main timeline, Thanos already killed Loki before the snap. There is no chance he may make a comeback. The next season probably will focus on his loveline with Sylvie and their journey in the TVA and also the Multiverse. Previously, we already met with multiple versions of Loki from different universes. A team up of Lokis may happen, who knows? 
Loki is easily the antihero with most fans from the MCU. Thor's adopted brother had an incredible impact in the MCU for any step he took. Let's look forward to his return in 2023. To be updated with the latest entertainment, movie and celebrity news, check out
/
daily.