Yesterday, Rihanna just announced her participation in the Super Bowl halftime show and created a huge fuss on the Internet. Today, let's take a look back at Rihanna's hit songs from her debut to her latest releases. 
#10. Calvin Harris feat. Rihanna – This Is What You Came For
Source: Def Jam
Premiering on Jun 17th, 2016, this song is a global hit in the summer of 2016. Calvin Harris co-wrote with Taylor Swift and invited Rihanna for the vocals. The song landed on the top five on the Billboard Hot 100 and remains one of Riri's most streamed songs on YouTube and other platforms. This anthem is for everyone and every party.
#9. Rihanna – Diamonds
Diamonds premiered on September 26th, 2012 as the lead single for her seventh album, Unapologetic. Its lyrics are probably memorized by everyone on this planet, "shine bright like the diamond". Debuting at number 16 on Hot 100, this R&B hit managed to top the chart after a few weeks, being her twelfth number one in the U.S.
#8. Rihanna – Rude Boy
The song is the fourth single from her fourth album Rated R. The song is a new image of Rihanna after some incidents with her ex-boyfriend Chris Brown. It gained success internationally and domestically, topping the Hot 100 for 5 weeks. 
#7. Rihanna – Take A Bow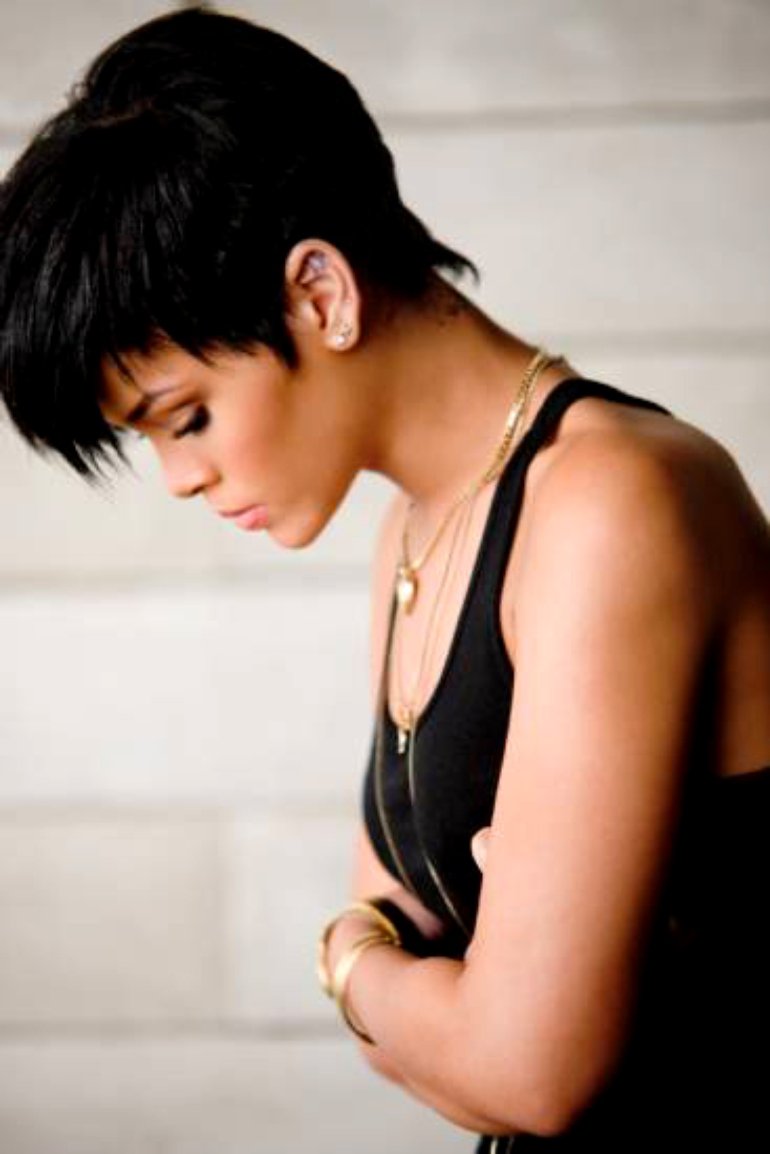 Source: Def Jam
This beautiful ballad is from her re-release of her third studio album Good Girl Gone Bad, Good Girl Gone Bad: Reloaded. Popular singer and producer Ne-Yo took part in producing the song. It is her third song to land no.1 on the Hot 100.
#6. Rihanna – Disturbia
2008 is a breakthrough in Rihanna's career. Disturbia is one of Rihanna's hit songs that was co-written by Chris Brown, who had a romantic relationship with the Barbadian singer. The song topped the Hot 100 for two weeks and get a nomination for Best Dance Recording at the 2009 Grammy Awards.
#5. Rihanna feat. Jay-Z – Umbrella
Source: Def Jam
Needless to say, Umbrella was the moment. It introduced a new Rihanna with new sounds, new fashion and new career path. It defines who Rihanna is today and spent 7 weeks on the top of the Hot 100. Rihanna and Jay-Z received Best Rap/Sung Collaboration at the 2007 Grammy Awards. Tom Holland did perform the song in the most powerful way.
#4. Rihanna feat. Drake – Work
The two hitmakers blew the music scene with their collaboration for the ANTI single. Drake and his crush stayed 9 weeks at the no.1 of the Hot 100. 
#3. Eminem feat. Rihanna – Love The Way You Lie
Source: Def Jam
Rihanna sang the chorus for this rap song by Eminem. This song is about a toxic relationship that both of them found themselves trapped in. She also released a sequel, Love the Way You Lie (Part II) in her fifth album, Loud. 
#2. T.I. feat. Rihanna – Live Your Life
It is the seventh single from T.I.'s album, Paper Trail. The song is full of swag and could not fit anyone more than Riri the swagger.  
#1. Rihanna feat. Calvin Harris – We Found Love
Source: Def Jam
We all know that Calvin Harris x Rihanna is *chef's kiss*. We Found Love is an EDM pop song that gained global success and topped the Hot 100 for 10 weeks. 
For more entertaining and inspirational posts about animals, memes and celebrities, make sure to bookmark our main page http://aubtu.biz. Don't forget to visit entertainment section for the latest updates on movies and celebrities.