Vietnam is beautiful coastal country, located in Southeast Asia by the Pacific Ocean. Its natural beauty is remarkable with countless long beaches, unexplored caves and the humid rainforests. As a result, there are several native animals of Vietnam which are fascinating.
Let's take a look at them then take a flight ticket to visit this magnificent country.
#1. River Otter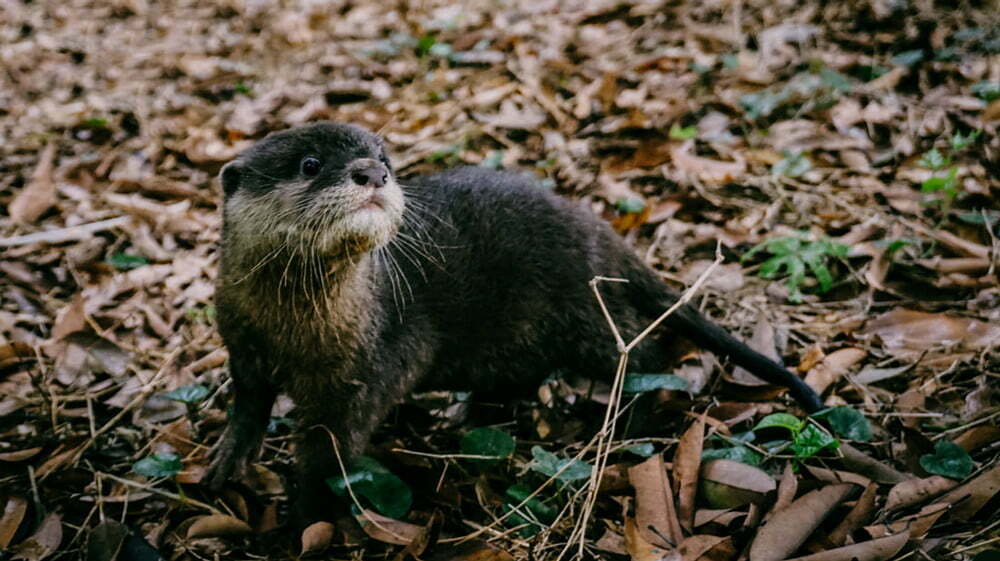 Source: SVW
This beautiful aquatic mammals might be found in the Mekong River Delta in the South of Vietnam. There, they usually live as a big family consisting up to 15 members or more. It is an interesting experience to see these cute friends diving, hunting, fishing or even holding each other's hands to sleep, floating to the stream.
#2. Indian Elephant 
Source: VNExpress
Although named after the Indian subcontinent, this species are also habiting in Southeast Asian countries such as Vietnam, Thailand, Lao and Cambodia. They are quite smaller in size than their African relatives. On the highlands of Vietnam, traveling on elephants used to be popular until it has been banned recently due to protecting these animals.
#3. Indochinese Tiger
Source: Vietcetera
This endangered species is facing extinction. They used to live across the land of Southeast Asia, from Myanmar to Vietnam. Unfortunately,  the population has been declining constantly ever since the 20th century and there was not a proper conservation. Otherwise, you might still find them living in captivity.
#4. Sun Bear
Source: Animals Asia
They are the most common wild animals of Vietnam that you might meet at the zoos. People also call them honey bears since honey is its main food resource. A sun bear is normally back, with a white coated neck. They are rather shy and nice compared to other bear species.
#5. Vietnamese Mossy Frog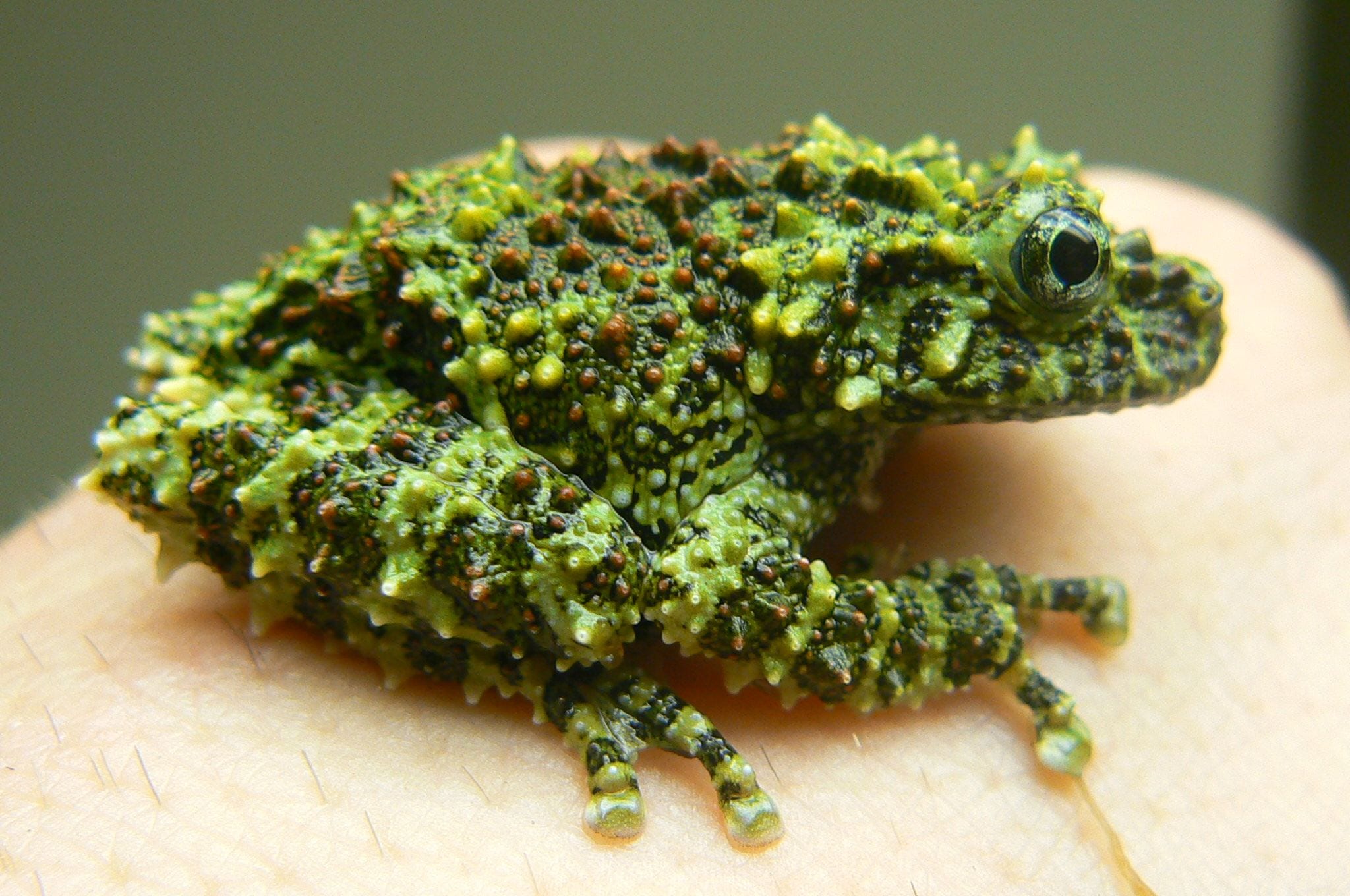 Source: Reptiles' Cove
As off its name, this frog species looks incredibly memorable for its special skin which looks like moss. It helps them to hybrid in the wildlife and deceive their predators. You might find them in the north of Vietnam.
#6. Red-Shanked Douc
Source: Baodanang
Living in the jungles of the Central Vietnam and on the highlands, they look fascinating for their vibrant colors. They are used to living as a medium group, consisting of 10 to 15 individuals on top of the trees. Furthermore, they are incapable of transferring from tree to tree by their flexible bodies.
#7. Great Hornbill 
Source: Uncover Vietnam
It is one the many bird species living in the rainforests of Vietnam, from North to South. They share some similarities and some differences to their relatives in other continents.
#8. Vietnam Flying Frog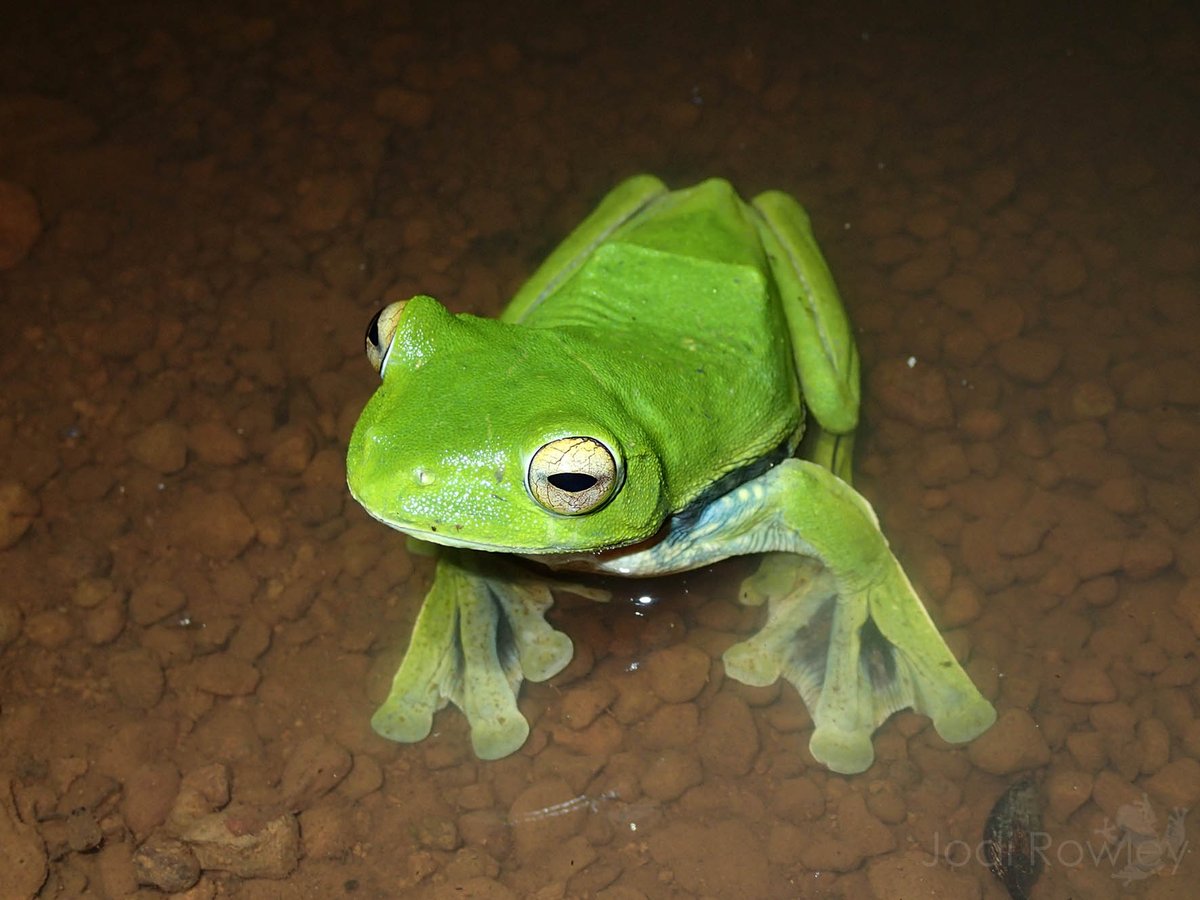 Source: Twitter
These frogs are native to Vietnam and have the ability to jump really high. That explains their name, flying frog. These reptiles are green and small, with specially-structured joints to help them to fly (to jump actually).
#9. Saola
Source: Vietnam Forestry
This distinguishing mammal does not come to the scientists' knowledge until 1992. A Vietnamese forest ecologist spotted a strange animal strong reported to the government. This shy and sneaky animal resembles to a donkey or a horse. In fact, they are a completely new species. Saolas are under great threat to be extinction within a couple of years although being a special species among animals of Vietnam.
Aubtu.biz updates the most interesting stories and news daily. Remember to check out daily for more post about wild animals and hilarious pet stories!