5 Best Animals Zoo In Every Continent Of The World
The best and most convenient places to meet the wild animals are zoos. There, they are fully fed, kept safe, and well taken care of medically and mentally. There are a number of fascinating animals zoo for you to visit across the world. Scroll down for the details. 
#1. America: San Diego Zoo, San Diego, California, USA
Source: Lonely Planet
It is located inside Balboa Park and is home to over 4,000 animals of more than 650 species and subspecies. Received several awards as the best animals zoo of the world, it provides open-air and cageless exhibits which are great for both the animals living within and the visitors. Moreover, San Diego Zoo has the most visitors among several zoos in the USA.
#2. Asia: Singapore Zoo, Singapore
Source: Holiday Bays
This city-state is a leading country in wildlife conservation and biodiversity protection. Singapore Zoo is inside Mandai Wildlife Reserve which includes Singapore Zoo, the Night Safari, the Jurong Bird Park and the River Wonders. This is so far the most modern zoo in Asia and is home to almost 2,500 animals.
#3. Europe: Loro Parque, Santa Cruz de Tenerife, Spain
Source: Viator
It is a must-visit attraction in the Canary Islands. This zoo is well-known for a wide range of birds, especially parrots. Furthermore, it houses a number of orcas and dolphins which are well trained to perform in front of the public. For this reason, this zoo also received many criticisms from animal organizations, including PETA. 
#4. Australia: Australia Zoo, Queensland, Australia
Source: Australia Zoo
This is the largest and most visited zoo in Australia where you can see almost every native species on this continent. It provides medical care, accomodation, rehabilitation for over 1,200 animals. There are over 700,000 visitors annually.
#5. Africa: The Pretoria Zoo, Pretoria, South Africa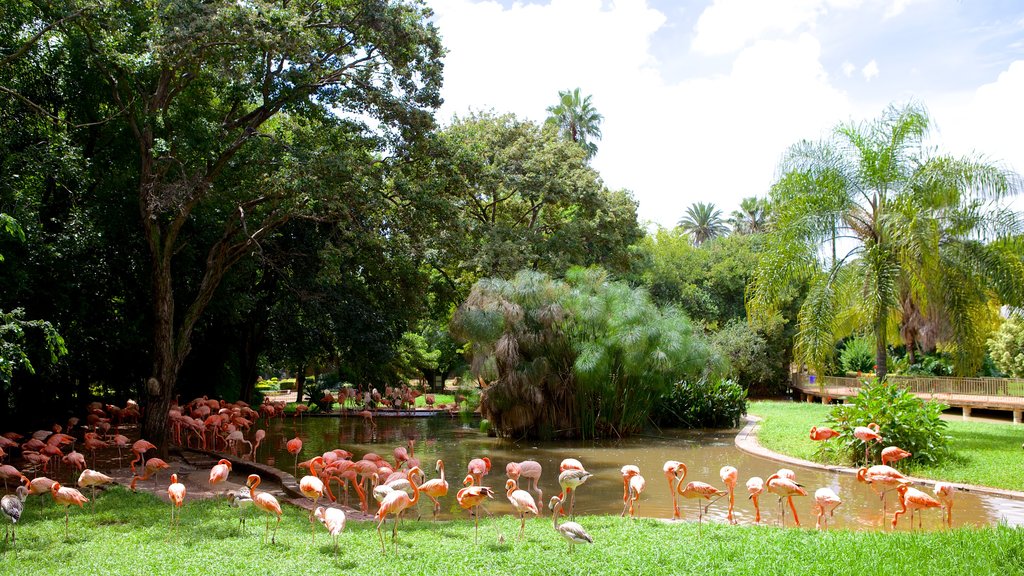 Source: Expedia
People also call it formally as the National Zoological Garden of South Africa. Over 9,000 animals live in this zoo making it the 8th largest zoo on earth. You can admire the beauty of symbolic animals of Africa such as lions, zebras, elephants there.
Aubtu.biz updates the most interesting stories and news daily. Do not forget to check out daily for more posts about 
wild animals and hilarious pet stories
!