Pets have become essential in our lives nowadays. They are taken care of as well as a family member. There is no surprise that their houses are built with coziness and boutique by these celebrities.
Let's have a look at these happy animals and their homes. 
#1. Paris Hilton's Dog Mansion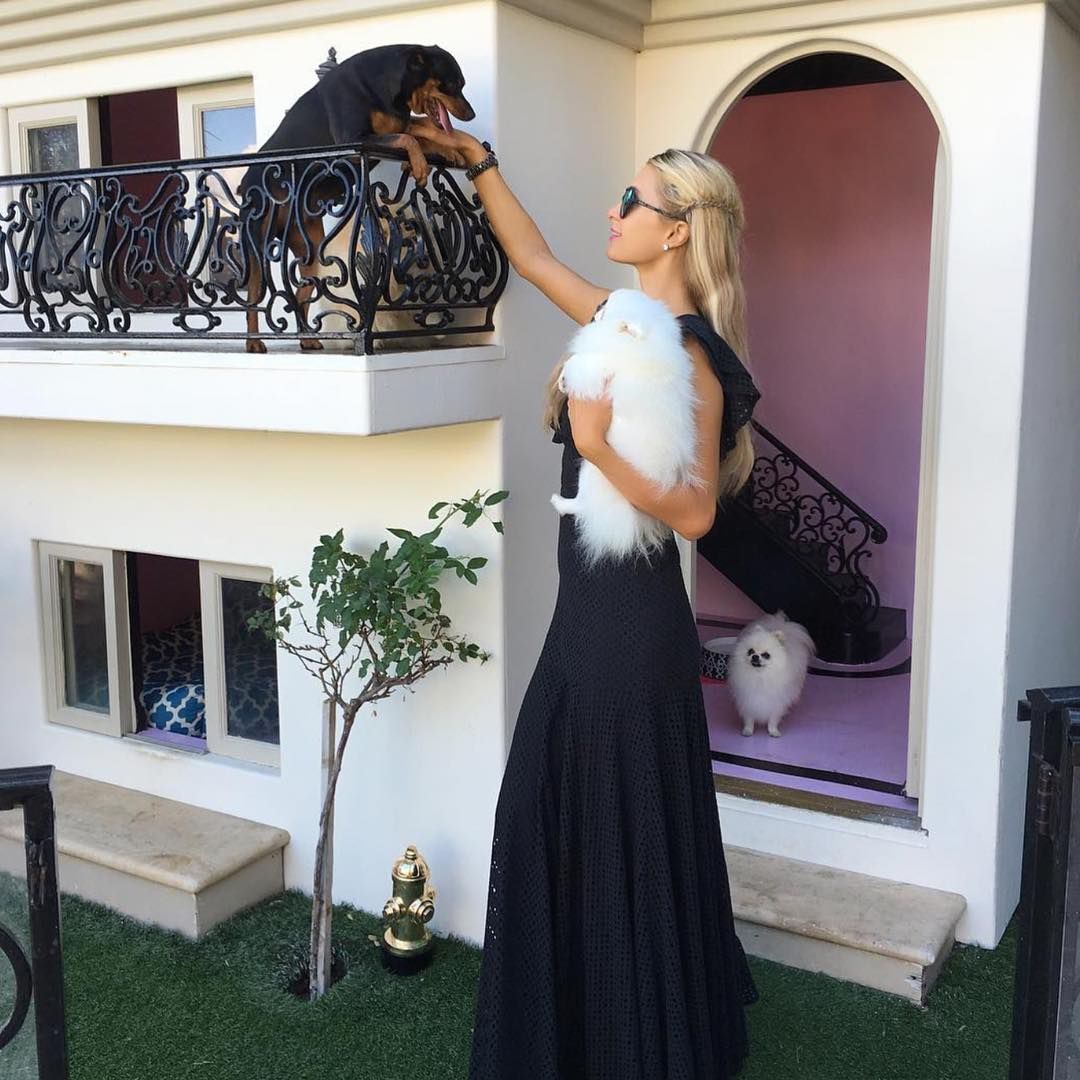 Source: Instagram @Hiltonpets
Hilton is well-known to be a chihuahua lover. She creates a luxury living space for her furry friend which is a whole dog mansion. There is a conditioner, heat and designer interior. Moreover, the mansion even has 2 floors for the pups to live comfortably. On her pets' Instagram page, @hiltonpets, she updates daily on their activities and cuteness.  
#2. Kylie Jenner's Dog House
Source: Snapchat @KylieJenner
Although it does look as extra as Paris's one, it is as modern and fully equipped. A while ago, she shared on her Snapchat the process of building a new apartment for her dogs. Being a rare young billionaire in her 20s, there is no doubt she would give the best for animals and their homes. It is a white picket fence making a beautiful home for miniature greyhounds Norman and Bambi and many others.
#3. Lisa Vanderpump's Pony Stable
Source: Instagram @LisaVanderpump
The English TV star and actress loves to spoil her pets including these two ponies. Their house is well designed and decorated with a pink theme. According to her statements, what she loves the most is spending time with and taking care of them. Probably they also love being pet by her most. Previously, Lisa has shared photos of her having a tea party or flying on a private jet with them. These ponies surely make many people envious of their lifestyle.
Aubtu.biz updates the most interesting stories and news daily. Remember to check out daily for more post about wild animals and hilarious pet stories!