Jazmin Felder heard meowing coming from a tree in her yard and discovered a fearful stray tabby, had been hiding between the branches of the tree. Felder hesitated to add another cat because her family already had four felines. The cat was clearly pleased to see her and she decided to adopt this cat.
Buddy seemed grateful to finally be safe but he shied away from sleeping or playing with Felder's other cats. He would always be a loner and never liked other kitties until he met a new feline and everything has changed.
Six months after Buddy arrived, a 5-week-old gray kitten named Hannah was found abandoned under a neighboring home and Felder rescued her. Hannah and Buddy were opposites in every way. Buddy was serious and withdrawn, Hannah was affectionate and outgoing.
Hannah teaches Buddy to calm down and helps his best friend to be more outgoing and adventurous. They are purrfect for each other!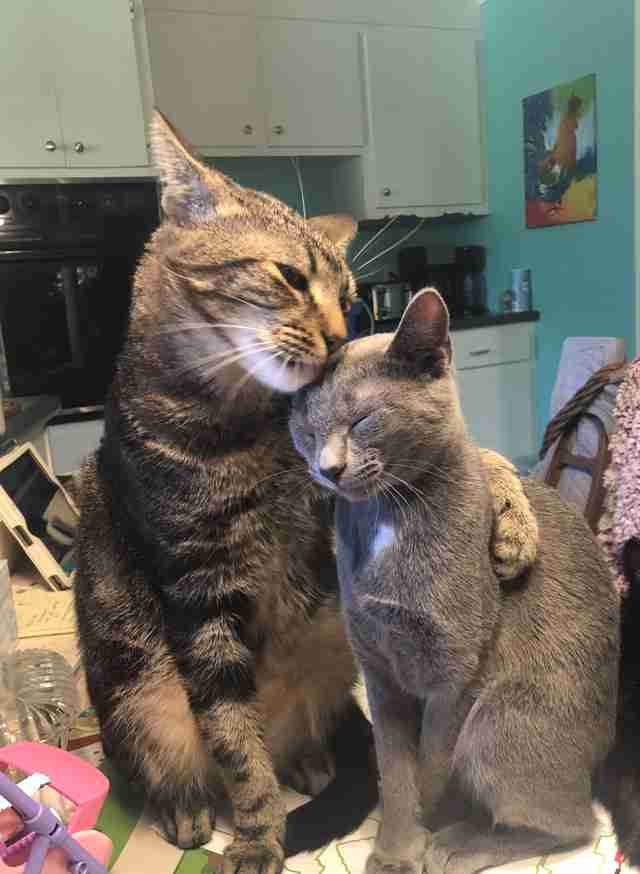 Months later, Buddy and Hannah are rarely apart. Hannah has become the most precious thing in Buddy's life — and the once-lonely cat constantly works to show her how much she means to him. Now, all six rescue cats have finally become one big, happy family — and no cat is left out or sleeps alone.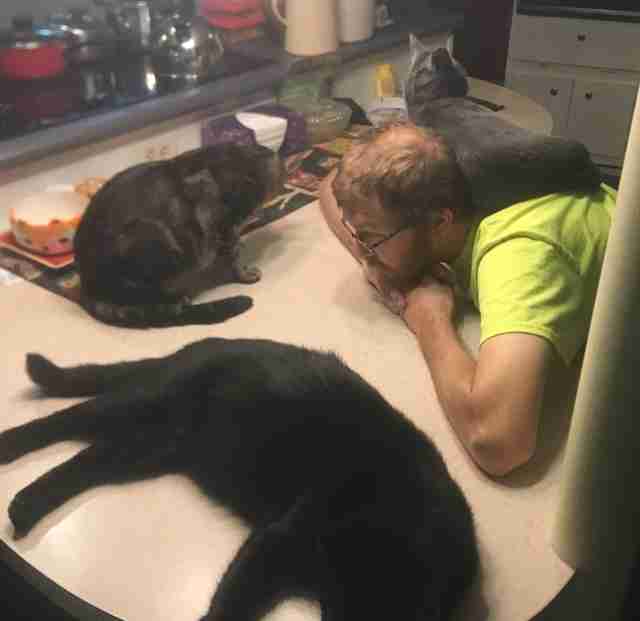 Share this lovely story with your friends!
(h/t: The DoDo)