A deer with a can stuck on its head has been saved from drowning in Long Island, New York, according to WABC.
Source: Youtube
The disoriented deer was initially spotted swimming into Long Island Sound, near Port Jefferson. Concerned locals contacted Frank Floridia, the president of the Strong Island Animal Rescue League,  and he quickly arrived at the scene.
The man realized that it was a critical situation that required immediate action. There was no way the deer could make it onshore or remove the bucket to clear its sight. So, he jumped into the water and started swimming to the animal, but the water got too cold.
"I took my boots off and went into the water. It was ice cold, but I knew there is a very delicate situation, so I had to act fast," shared Floridia.
The doe was swimming in circles, and when the man approached it, it even tried to escape him. It was unlikely he could grab the deer and take it to the land. In the meantime, Floridia was getting exhausted.
Source: Youtube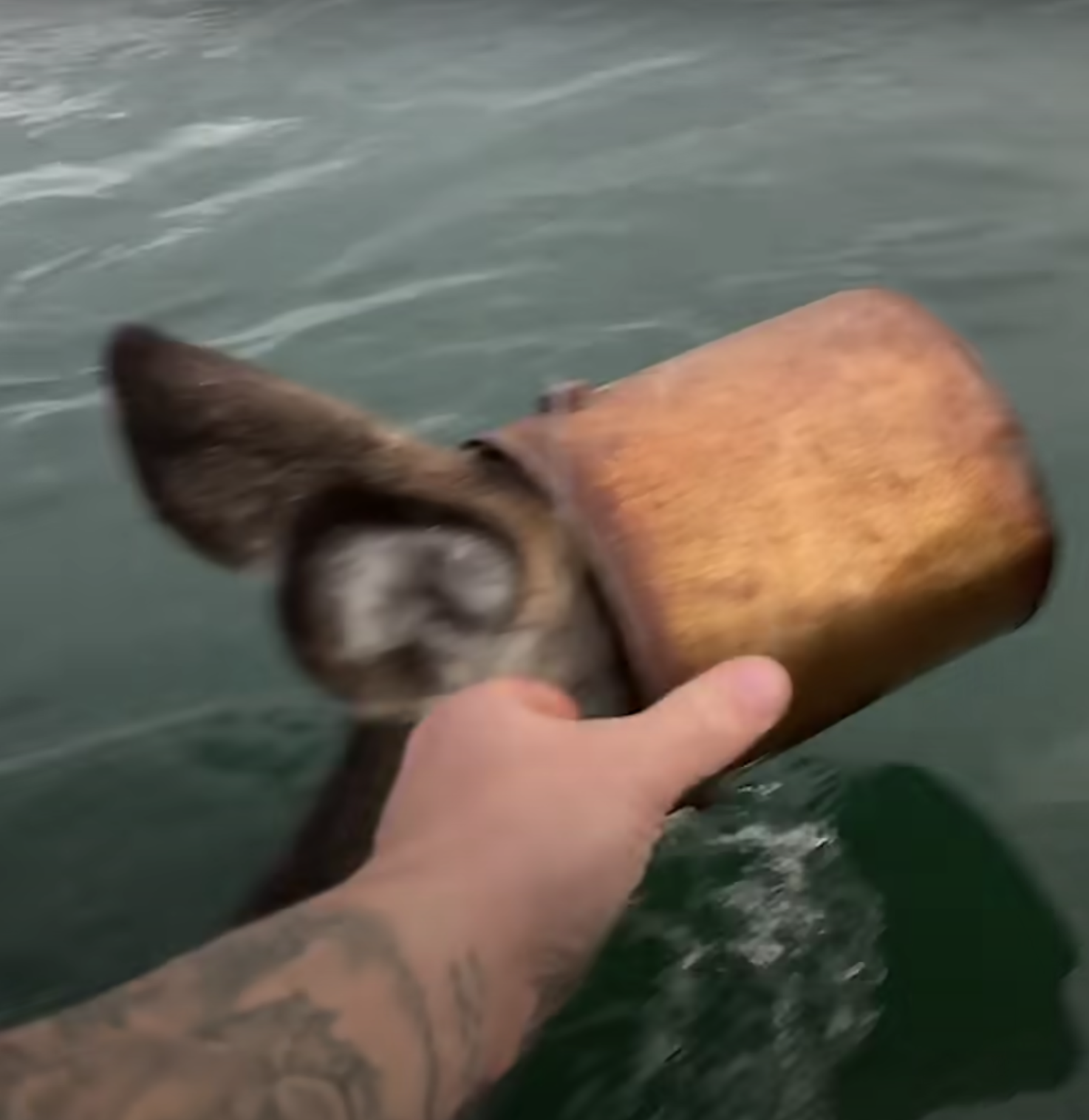 Source: Youtube
Fortunately, a man on boat saw him struggling in the water and rushed to offer help. Then, the kind man joined Floridia to dislodge the paint bucket from the animal's head. However, things were far from better as the deer didn't stop itself from spinning even when it was able to see. Floridia and the boater had to try another way.
"I laid on the front of the boat and grabbed her and hold her. The deer was very calm. I was able to feel her heartbeat in my hands," he explained.
Source: Youtube
Eventually, the doe could be transported to the shore, where it dashed away once reaching dry land. "As we got back to shore, I was still holding her on the front of the boat. She seemed very calm – she knew she was being helped." Floridia.
Source: Youtube
The footage ended with the deer jumping over with joy, losing its way to the forest. We can see how happy it was. It just got a second chance at life, thanks to two kind-hearted men.
Watch the video below: