It's bath time, fellas! A bath is often the most relaxing part of a day, but for our pets, getting a bath reminds them of a traumatic past experience. For this reason, animals usually don't like water and have some mixed emotions about their time in the tub.
However, there are some animals who really like taking baths, and that's perfectly awesome. Some have realized that bath time can be really enjoyable and comfortable. If you don't believe it, just take a look at some adorable photos of animals taking baths below. These cute and hilarious photos will splash a smile on your face or make you want to take a long bath too. Scroll down to check for yourself!
1. Mr. Needles Taking A Bubble Bath
2. Bear Cub Taking A Bath
3. A Cute Hedgehog Floating In A Bath Tub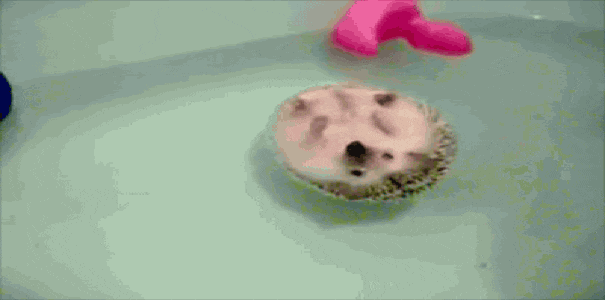 4. This Dog Really Loves Bathing
5. Shibe Loves His Rubber Ducky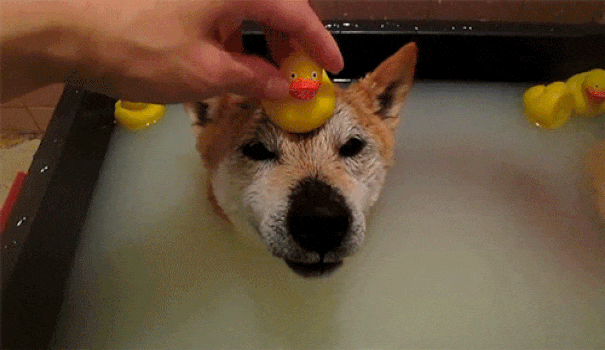 6. Elephant Taking A Bath
7. He Confuses Bath Time With Nap Time
8. Just Another Monday…
9. Nothing Could Be So Much Nicer Than Having Someone Wash Your Back
10. Bird Bath
11. Baby Elephant Taking A Bubble Bath
12. Don't Be Fooled Human, Your Demise Is Still Going To Happen
13. This Little Yorkie Who Is Super Happy Having His Bath
14. It's Bath Time!
15. Uhuh? I'm Comfortable With This!
16. Lila Likes A Good Bubble Bath Just Like Anybody Else
17. A Baby Sloth Taking A Tea Bath
18. Little Baby Beaver Is Done Taking Her Bath
19. Corgi's First Bath
20. Bunny Takes A Shower
21. Taking A Bath
22. Who Needs A Pond?
23. Somebody Just Loves Getting A Bath
24. Guinea Pig Having Fun While Taking A Bath
25. Me Like Bath
26. Just A Hedgehog Taking A Bubble Bath
27. Three Different Reactions To Bath Time
28. Ruby Is Having A Bath
29. Cat Bath Returns
30. Bath Time Has Commenced
If you have adorable photos of bathing animals, please share them with us in the comments below!