11. "Our cat does this whenever she gets picked up."
12. "My cat and the neighbor's dog staring each other down every day. This is their life now…"
13. "My dog being reminded that she's not a cat."
14. The window is mine!!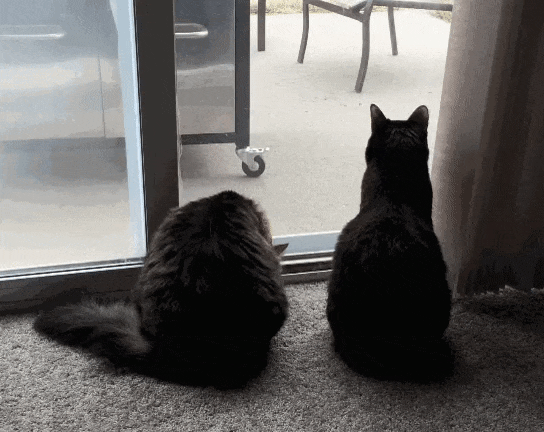 15. Seeing snow for the first time
16. No pictures, please!
17. "This character has not been unlocked yet."
18. "My small kitty steals milk from glasses."
19. "One of our Sphynx kittens wants you to know how cute they are."
20. "My cat under the blanket"
Does your pet do funny things too? Please share photos of your pet with us in the comments below!