Ticketmaster – Taylor Swift controversy is no longer a thing between her, her fans – Swifties and Live Nation (owner of the website). It is now a major issue with the live music industry with several flaws and controversies. What happened and who is responsible for this chaos? 
Let's find out all the details in this post. 
#1. Ticketmaster – Taylor Swift Concert: The Demand Is Way Too High Than Expected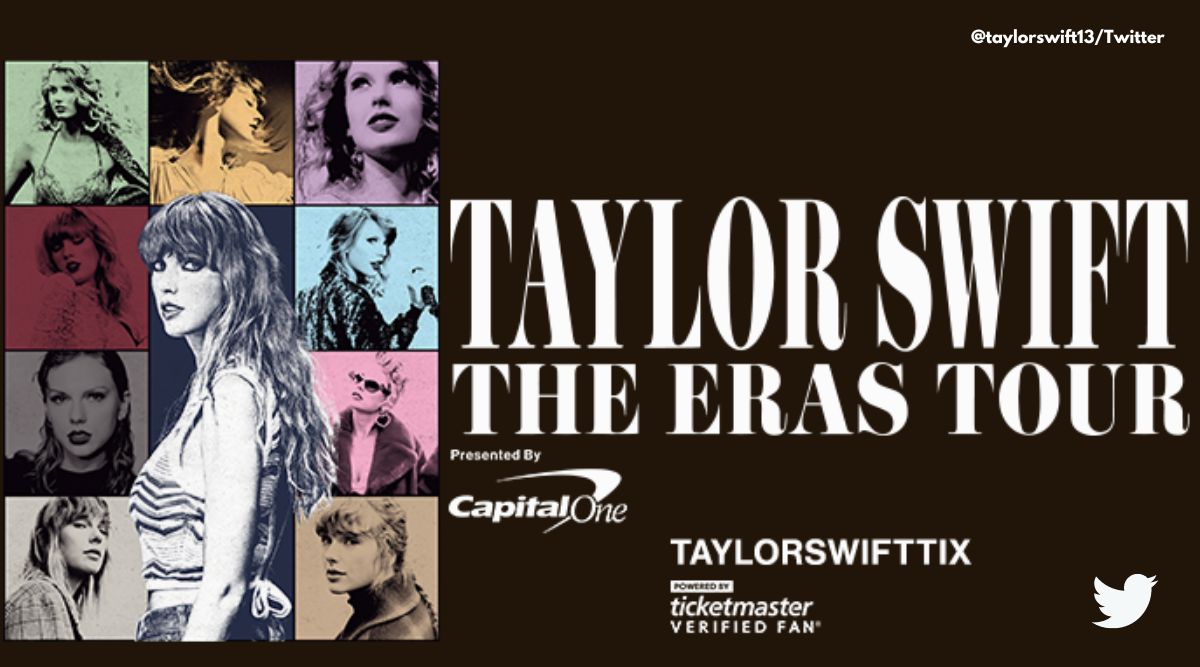 Source: Taylor Swift
Ticketmaster is a global ticket website who is in charge of selling live concert tickets for several artists including Western and K-pop artists. It has been a huge ticketing system for many years and apparently, they could manage every other concert quite well except for the availability of resale tickets.
Resale tickets are the claimed tickets which are resold by the holders and most of the time, the prices of these tickets are incredibly high. They are dedicated to fans who really want to see their favorite artists, however, missed the chance. 
Everything got out of control since this site is in charge of distributing tickets for Taylor Swift's concerts from The Eras Tour. This case shows the unprofessionalism and lack of experience of the website while the demand is way too high and out of their ability. With several additional shows, there are more than 2.4 million tickets sold. This marks a milestone in the history of the music industry. Moreover, there are around 3.5 million fans who pre-registered to be a "verified fan", with a fee obviously. Ticketmaster announced that a Taylor Swift "verified fan" might access a presale code that helps them get tickets earlier. 
#2. What Did Fans Say? 
Source: Ticketmaster
Fans claimed that they could not get the tickets even though they are verified fans. Apparently, the number of people who want to buy tickets are larger than the shows' capacity. Ticketmaster and Live Nation did not predict this case and they just provided presale codes to whoever paid the fee. On top of that, the public ticket sale was also canceled. It means that there is no ticket left after presales. Now, many ticket holders are reselling their tickets at unreasonable prices, up to $22.000. Taylor Swift concert ticket price now costs up to $400 (for the worst seats) which is way more pricey than a regular ticket. Reportedly, the average price for a live concert ticket might range from $140 – $180. 
#3. The Popstar Is Really Upset About This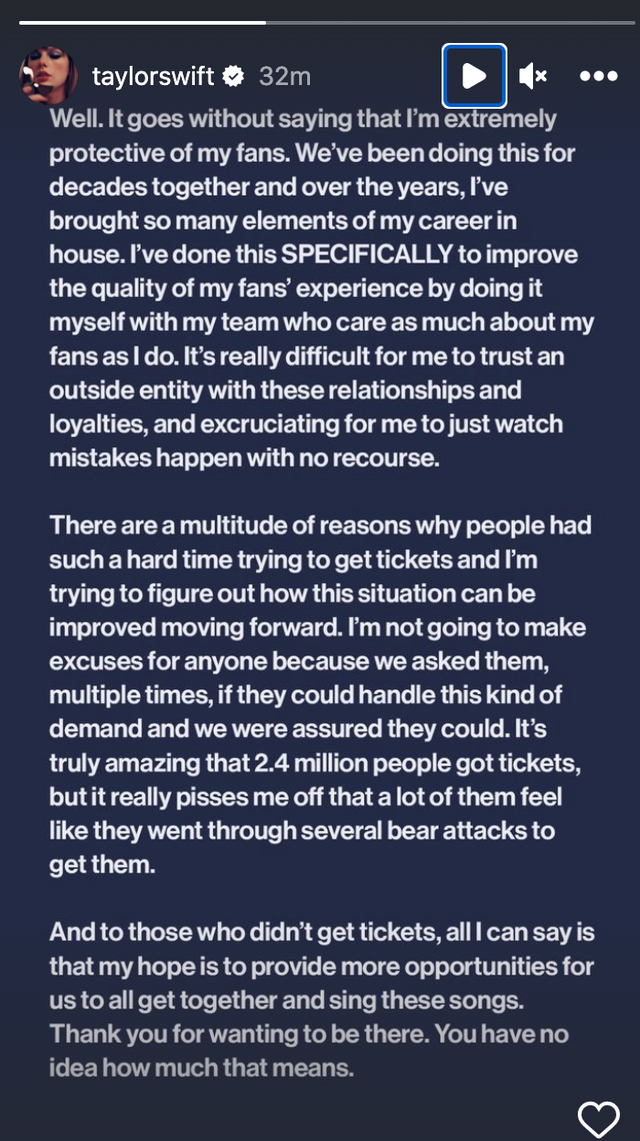 Source: Twitter
The Anti-hero singer expressed her great disappointment at this unacceptable flaw. "I'm not going to make excuses for anyone, because we asked them, multiple times, if they could handle this kind of demand, and we were assured that they could," wrote her. Recently, she earned never-seen-before success with her latest album Midnight. The album tops several music charts worldwide. Significantly, the songs from this album all charted on the top ten of the Billboard Hot 100 in the first week. Everyone can tell that she is currently the most successful pop singer right now. Therefore, the demand for her concerts is also remarkable. 
Ticketmaster explained "Based on the volume of traffic to our site, Taylor would need to perform over 900 stadium shows (almost 20x the number of shows she is doing), that's a stadium show every single night for the next 2.5 years." Fans now are unaware of how they might go to the concert, unfortunately. We will keep updating on this incident. 
Stay tuned for more funny and entertaining posts on our main page http://aubtu.biz. This is your daily source for celebrity and movie funny news!