The Constantine 2 movie has been long awaited by audiences and its leading star, Keanu Reeves. He has made an effort to save the sequel for several years. It was not until recently that Warner Bros. gave the greenlight for its making. 
Let's find out the full story in this post. 
#1. How The Movie Is Making Its Way Back 
Source: WB
Constantine premiered in 2005 and earned notable success. It grossed over $230 million from the global box office. However, the movie also met with both positive and negative reviews from the critics. DC Comics' Hellblazer is the main inspiration for the movie with John Constantine as the main character. He is an exorcist who can communicate with angels, demons and might travel to Hell.
Recently, the star of John Wick made an appearance on The Late Show With Stephen Colbert. Once again, he was asked of his most favorite character that he would like to reprise. Without any hesitation, Reeves chose John Constantine and excited all the audiences in the room. In fact, the actor has always shown his anticipation for a Constantine sequel more than any fan.
Director Francis Lawrence from WB also showed his interest in the movie and explained why WB turned the greenlight on. "It's something that we've been talking about since we made Constantine because we all loved it. So we've been talking about it, talking about it, talking about it," said he. Even though it is not an easy task since WB still holds the copyright and all the related deals, he stated that he would try his best to make it happen. The initial steps are already taking place with the companion of Reeves and Akiva Goldsman. Goldsman was the chief producer of the first adaptation. 
#2. It Was A Long And Untiring Journey 
Source: WB
Being one of the most devoted actors in Hollywood, Keanu Reeves tried to make the sequel happen multiple times, previously. He was always anticipating his return as John Constantine on social media and also on mass media. The Matrix Resurrections is the fourth movie in the Matrix franchise that features Reeves. Despite the fact the last movie premiered 18 years ago. He once confirmed that the movie was not going to happen anytime soon while appearing on  The Late Show With Stephen Colbert. Now, apparently, his hard work finally pays off. 
#3. The Character Is Still Seen In Several WB And DC Works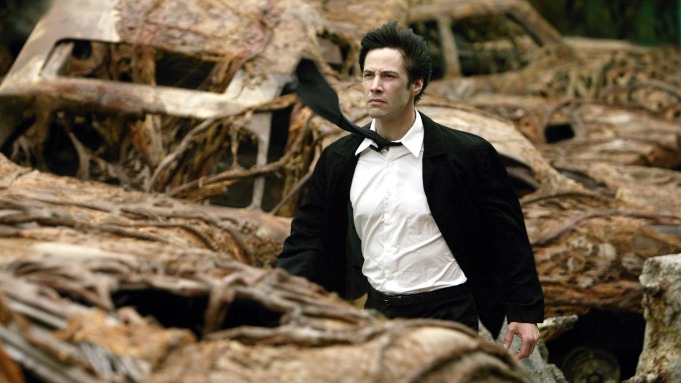 Source: WB
Even though Constantine 2 starring Keanu Reeves did not make progress sooner, the character he played still appears in other projects. These include a Matt Ryan-led show, Legends of Tomorrow, several animated movie appearances, and J.J. Abrams' reboot show on HBO Max. Furthermost, the character deserves his own feature movie with the performance on the My Own Private Idaho actor. 
Constantine 2's official release date has not been confirmed in 2022 or maybe even in 2023. However, the latest Constantine 2 news is enough to excite its fans and public audiences who have waited for it for such a long time. 
Stay tuned for more funny and entertaining posts on our main page http://aubtu.biz. This is your daily source for celebrity and movie funny memes!