'Black Adam' Review: Is The Rock's First Superhero Movie A Hit Or A Miss?
Black Adam is officially in theaters today, on October 21, 2022. It is the successor of The Suicide Squad (2021) in the DC Extended Universe by Warner Bros. The movie has been anticipated to get to know a brand new, exciting character to the DCEU and superhero genre. In this post, let's look at our most recent Black Adam summary.
#1. It Serves Well As A Worth-Watching DC Movie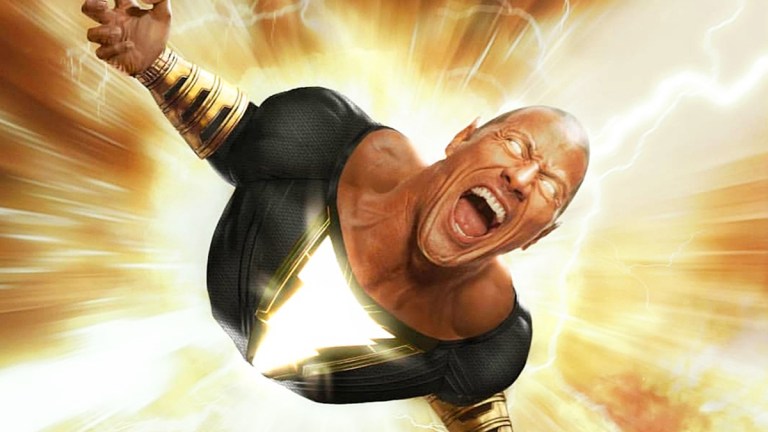 Source: WB
DCEU has always popped out with a great fascinating movie or a questionable one. There is nothing between. Fairly, Dwayne Johnson's Black Adam is luckily in the first category. It belongs to the group of Aquaman and Wonder Woman, not Justice League and Wonder Woman 1984. 
WB has always marketed it as the first the rock superhero movie. However, it is not the most accurate definition to call his character in this new movie. Black Adam, or Teth Adam, is so far not a standard superhero compared to his predecessors in the DCEU. Being a godlike figure, Teth Adam was imprisoned for thousands of years. His hometown, Kahndaq, is a fictional Middle Eastern country which is under the rule of a White military. Therefore, Teth Adam is awakened in an attempt to liberate this country from the villains. (Doesn't it sound so familiar?)
He has great powers which resemble DC's previous protagonists Superman and Shazam with strong fists, incredible endurance and something about lightning. Therefore, the fighting scenes are amazingly satisfying. Especially when they were performed by one of the most popular action stars.
#2. However, There Are Also Several Black Adam Bad Reviews 
Source: WB
There is no movie that does not receive backlash, let alone a superhero movie. Black Adam is like a teaser to introduce the background of Black Adam with the very first steps in his character and mindset development. Which means there are several elements that we are so familiar with in the earlier movies. 
The first problem is that the main antagonists are rather boring and useless. A supernatural figure like Black Adam might easily murder these mortals with no hesitation (and yes he does that a lot in the movie). The second one is that the Justice Society of America consisting of Doctor Fate, Hawkman, Cyclone and Atom Smasher has a terrible debut appearance. They just randomly come out of nowhere and nobody even acknowledges their stories (or existence) until Black Adam. 
Moreover, there is always one thing about DC superheroes is that they may outstrength other characters too obviously. This somehow makes the movies less interesting and exciting. In conclusion, the movie serves greatly as an entertaining DC movie. Otherwise, the critics are not really fond of it for various reasons. Eventually, it's understandable because superhero movies are never critics' favor. 
#3. Black Adam's Duty Is To Open The Next Chapter In The DCEU 
Source: WB
Launched for almost a decade, yet the DCEU does not always give the fans what they want. Occasionally, there are phenomenal works such as Birds of Prey and Shazam!. But what it lacks the most is the consistency and the connection between the stories and characters. Something that their competitor, the Marvel Cinematic Universe, has already mastered. However, hopefully that Black Adam will give fans of the DCEU a new chapter with numerous great movie and TV series titles starting from now. The post-credits of Black Adam also revealed some spoilers for the upcoming projects.
Don't forget to check our site on as a daily source for your animal stories, memes and entertainment news. Especially if you are a movie geek, book mark our category about 
entertainment and celebrities
.