Charlie Puth and Selena have been a topic of discussion for many followers. Some believe that his attention is genuine and he truly cares for her, while others think that he is only trying to get close to her for fame and publicity.
Charlie Puth's fling with Selena Gomez hit him harder than most people realized.
Source: Pop line
Without saying it outright, Puth implied that his songs "Attention" and "How Long" were inspired by Gomez, who is dating Justin Bieber again. "I don't kiss and tell, but the only way a song like that can come across as real is if there's something else going on behind the scenes. And that's what was happening. Very short-lived, very small, but very impactful. And it really messed me up. I'm trying to put this the best way possible: It wasn't like I was the only person on her mind," Puth explains. "And I think I knew that going in—what I was getting myself into."
It explains why, during a concert in March 2016, Puth yelled "f*ck you, Justin Bieber". He'd later claim on Twitter that it was "meant to be a joke". That explains why a painting of Gomez appears prominently in his music video for "How Long," when he sings, "Boy, tell me honestly, was it real or just for show?"
Charlie Puth has admitted he dated Selena Gomez – and he hinted that their relationship failed because she was still in love with Justin Bieber, as iheartradio reported. She even asks him to sleep over at her house but never gets what he wants out of her.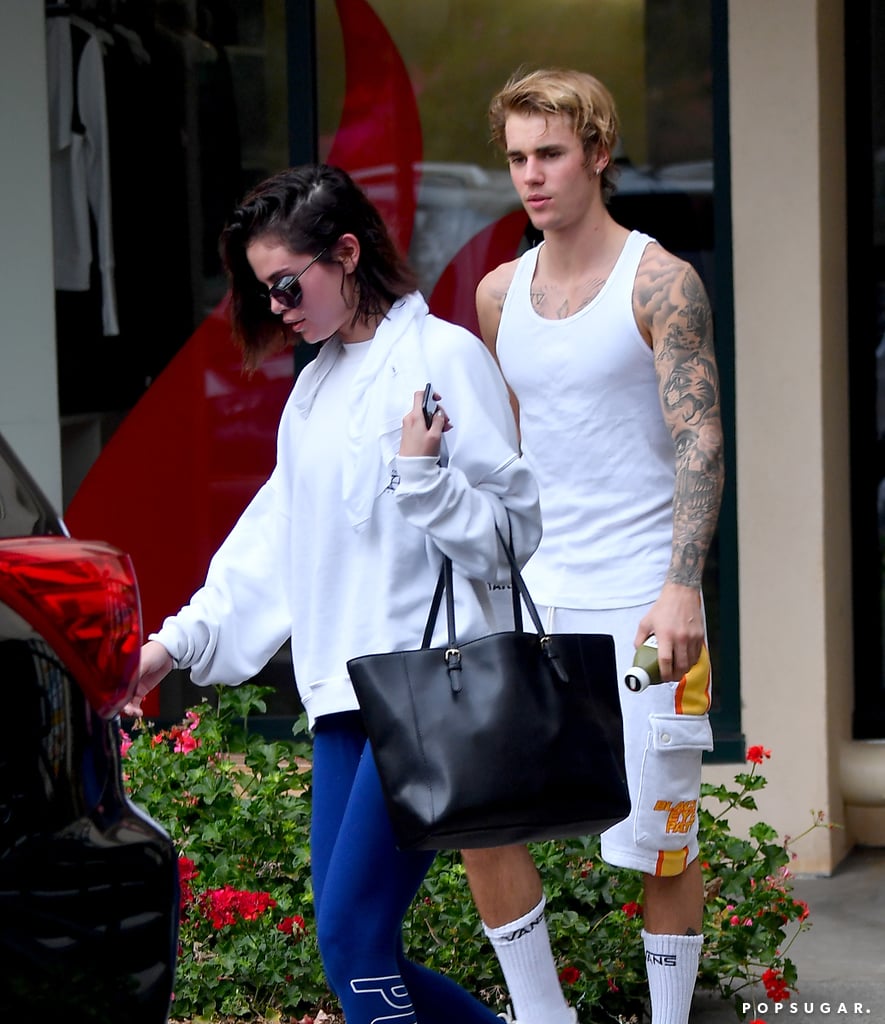 Source: Pop Sugar
Gomez and her on-again, off-again boyfriend Justin Bieber reconnected in November, only a few days after her split with The Weeknd. It wasn't dramatic, and it wasn't about Justin, but Selena and The Weeknd just faded and ended amicably. But a source at the time told Us that Selena had feelings for Justin. Her friends recommend caution because she has been recovering so well from surgery. Gomez, who was identified as having lupus in 2013. She underwent a kidney transplant earlier this year as a result of complications from the inflammatory disease.
It's critical to take everything with a grain of salt. Charlie clearly confessed his love for Selena. On the other hand, it's unclear how Selena felt. She hasn't responded to the new interview yet.
Whatever Charlie Puth's genuine intentions are, one thing is certain: he has been paying a lot of attention to Selena Gomez. Charlie Puth has undoubtedly made his affections known, from complimenting her on social media to publicly expressing his love for her.
Aubtu.biz is a website that provides you with entertainment updates and creative ideas to brighten your day. Don't hesitate to visit our site to know more about updated celebrity and entertainment news.